Dedicated to Protecting Employee Rights
Enforcing Your Rights is Our Job
You work hard at your job to meet goals, assist your co-workers, and earn positive reviews. In return, your employer has rewarded you with discrimination, harassment, labor code violations, or worse, wrongful termination. No one deserves this and no employer is above the law.
It is our job to enforce the law, protect your rights, and give you the legal representation you deserve. Attorney Azad M. Marvazy founded Light Law Group, to advocate for workers in Los Angeles and throughout California facing unfair workplace practices.
We can help you with employment law issues, including:
Wrongful Termination
Discrimination based on Disability, Pregnancy, Age, Sex, Race, Religion, Gender, Sexual Orientation, National Origin, Medical Condition, or Military and Veteran Status
Violations of Leave Laws for Pregnancy and/or Care of a Loved One (Family Medical Leave Act/California Family Rights Act/Pregnancy Disability Leave)
Wage and Hour Violations including Overtime, Meal break, Rest break, and Minimum Wage Violations
Whistleblower Retaliation
Retaliation for Engaging in Protected Activity; Reporting Health & Safety Concern; Requesting Lawful Leave; Reporting Violations of Law
Misclassification of Employee as Independent Contractor
Misclassification of Non-Exempt Employee as Exempt
Sexual Harassment
Class Action Claims
Breach of Contract
We take pride in representing for California's workforce. Even if you feel overwhelmed by the thought of taking on your employer, you have a champion in us.
You Don't Pay Fees Unless We Recover Compensation
You should not have to forego legal representation because you can't afford attorney's fees. We provide high-level representation that all clients can afford. We work on a contingency basis: this means that you do not pay us any fees unless we recover compensation for you.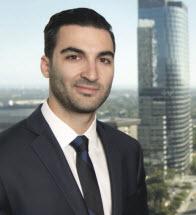 Hands-On Personal Attention For Your Case
Light Law Group, APC takes a hands-on approach to every single client. Your case will receive one-on-one personal attention while we work aggressively to obtain the outcome you deserve.
Get The Help You Deserve
You don't have to endure unlawful employment practices any longer. At [, we provide free consultations and we work on a contingency basis. You will not pay any fees unless we recover compensation. Schedule your first free, confidential meeting by calling (424) 293-3730 or by sending us an email.