Downtown Los Angeles Pregnancy Discrimination Attorney
If your pregnancy has negatively affected your work environment, our attorney can help you get back to even ground.
Experienced Pregnancy Discrimination Laywers Make All The Difference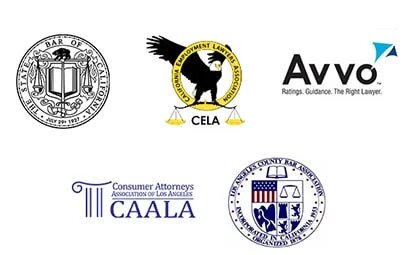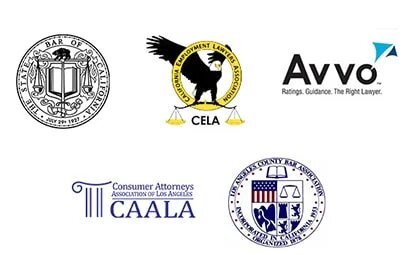 From harassment and mistreatment to termination for your pregnancy status, your employer should not make your pregnancy into a problem. If you feel like you are being treated negatively or unfairly due to your pregnancy, Light Law Group may be able to help.
Light Law Group fights to ensure that your rights are not violated so that you can enjoy a normal work life free or discrimination. We work to provide you with the best results possible with minimal interference in your professional life.
We Protect You and Your Family


Why Is Pregnancy Discriminated Against?
In some cases, employers or employees may have a bias towards pregnant women that relates to concerns about their commitment to the job or their capability to perform the job. This can be for a variety of reasons, which includes beliefs that pregnant women being able to take leave is unfair or that they cannot perform their job to the same degree as another employee so they do not deserve the position. It is also not uncommon for harassment to happen to pregnant women who are showing in the workplace or upon their return from leave.
Pregnancy Discrimination in Downtown Los Angeles
If you are currently pregnant or plan to become pregnant, it is important that you know your rights to protect yourself and your future family.
If at any time you believe that you are being discriminated against, don't hesitate – call Light Law Group immediately for a consultation.


Consult with Our Attorney to:
Ensure fair treatment in the workplace
Receive the leave you are entitled to
Fight against wrongful termination
Is Your Pregnancy Being Discriminated Against?
Pregnancy status – either planning to become pregnant or a current pregnancy – is a federally protected class in all aspects of employment. However, it is not uncommon for women to be treated differently in the workplace when employers or employees discover your pregnancy status. When it causes an unsafe work environment or negatively affects your career, your rights are being infringed upon.
Light Law Group offers consultation and representation for cases involving pregnancy discrimination in Downtown Los Angeles. If you believe that you received an adverse employment decision or harassment due to your pregnancy, you may have a case against your employer for discrimination.
How Is My Pregnancy Protected?
When it comes to hiring, pay, benefits, leave, or firing, your employer may not treat you unfairly or unequally to any other employee because of pregnancy. An employer may legally be allowed  to ask you about your current pregnancy status or intentions to become pregnant, but doing so may constitute grounds for discrimination if an adverse employment decision is made related to your status.
For example, if your employer discovers that you are pregnant during an application for promotion, they may not use your pregnancy as a reason to give the promotion to someone else. You may not be fired for pregnancy and may not face mistreatment due to maternity leave or medical conditions causing you to become a temporarily disabled employee.
When it comes to treatment of pregnancy, employers may not discriminate between standard disability policy and maternity policy. If a disabled employee is eligible for disability leave, unpaid leave, "light work" duty while working, or health insurance coverage that extends throughout the terms of their disability, this must be available for pregnant women as well.
In some cases, the Family and Medical Leave Act (FMLA) may apply to your position which entitles you to 12 weeks of leave with the potential for paid leave with accrued or earned paid time off. You must also have an area to express milk in the workplace in certain cases.
Let Us Help Resolve Your Pregnancy Discrimination
If you believe that your pregnancy has been discriminated against by your employer, contact Light Law Group today for a consultation to discuss your options and next steps.